Vocal Singing Performance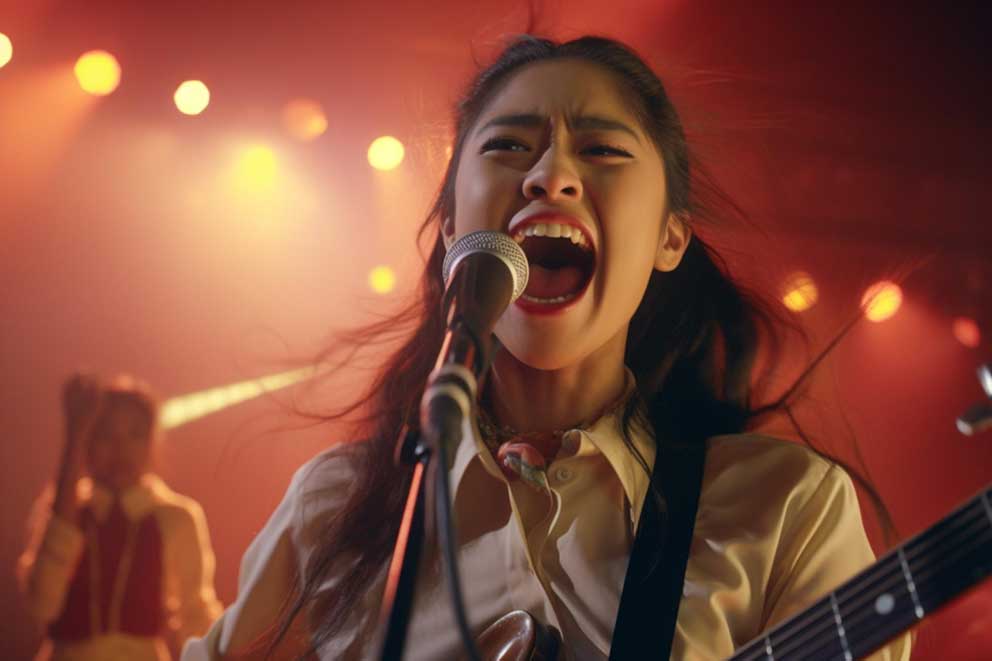 Vocal Singing Performance Classes in Klang, Setia Alam & Kota Kemuning
Are you passionate about singing? Join our comprehensive Vocal Singing Performance Classes, where all ages, from beginners to experienced singers, are warmly welcomed. Our expert instructors are dedicated to helping you unlock your full vocal potential and excel in the art of performance.
Join us at Neo Dynasty Academy and embark on a journey to become a captivating and confident performer. Unleash your vocal prowess and shine on the stage. Your path to musical excellence starts here.
What Our Classes Offer
Discover what our Vocal Singing Performance Classes offer, including expert instruction, vocal mastery, confident performance, a diverse repertoire, live experience, studio recording, and an inclusive learning environment for all ages and levels.
Professional Guidance
Benefit from our skilled instructors who provide personalized coaching and feedback to enhance your vocal abilities.
Vocal Technique
Master essential vocal techniques, breath control, and projection to deliver powerful and captivating performances.
Stage Presence
Learn how to command the stage with confidence, charisma, and a strong stage presence.
Performance Repertoire
Explore a diverse range of songs and genres, from pop and rock to classical and more, expanding your repertoire.
Live Performances
Gain valuable stage experience through live performances and recitals, honing your skills in a supportive environment.
Recording Opportunities
Discover the art of studio recording and create professional-quality recordings of your performances.
All-Inclusive
Our classes cater to singers of all ages, ensuring an inclusive and enriching experience for everyone.
Convenient Locations
Our classes are offered at easily accessible and central locations in Klang, Setia Alam, and Kota Kemuning.
Vocal Singing Performance Gallery
Immerse yourself in the world of captivating vocal performances through our Vocal Singing Performance Gallery. Explore the talent, passion, and unforgettable moments captured during our students' outstanding vocal showcases.
Class Timetable
Discover our vocal singing lessons timetable, offering 30-minute sessions, all in personalized 1-on-1 classes.
Advanced reservations are required for all classes.
Advanced reservations are required for all classes.
Advanced reservations are required for all classes.
Class Fees
Explore our Vocal Singing Performance Class Fees, designed to provide you with affordable and flexible options for enhancing your vocal talents and performance skills.
Initial Fees
Registration Fees – RM30
Advance Fees – RM230
1-on-1 monthly Fees
4 sessions (30-minute per session) – RM230
* All prices are subject to terms and conditions
Reserve a Class Now
Reserve your spot for a class now! Feel free to contact us if you have any questions before booking your slot. We're here to help!