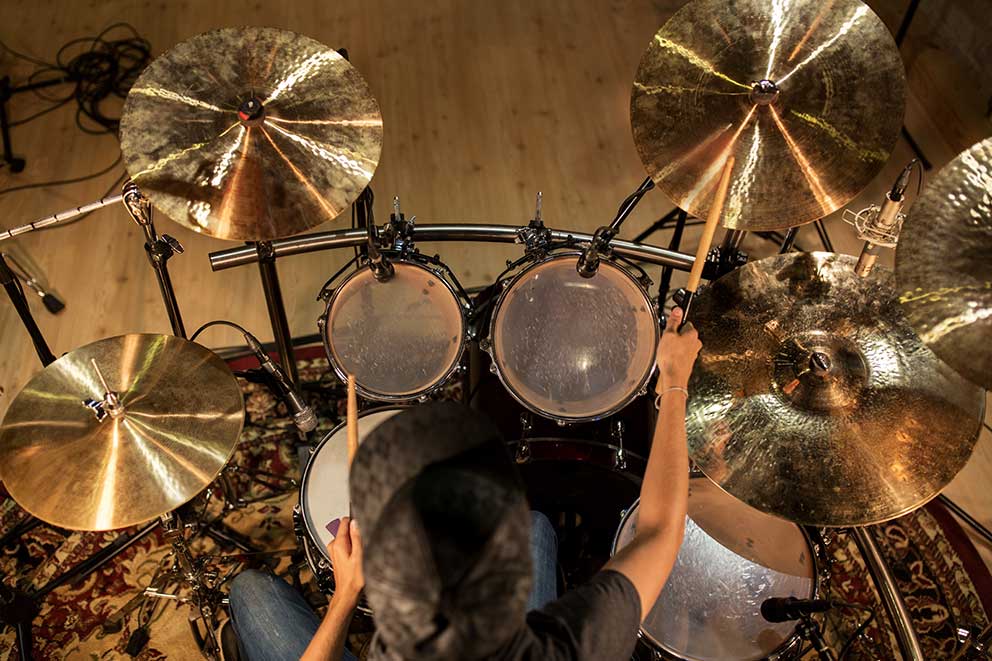 Drum Classes in Klang, Setia Alam & Kota Kemuning
Discover the art of drumming with Neo Dynasty Academy's inclusive drum classes, suitable for all ages and skill levels.
Our experienced instructors offer personalized guidance at our conveniently located centers in Klang, Setia Alam, and Kota Kemuning.
In our drum classes, you'll learn essential drumming techniques, explore diverse musical styles, and perfect your rhythm. Join us and discover the joy of drumming!
Choosing Neo Dynasty Academy for Drum Lessons
Choose Neo Dynasty Academy for drum classes and embark on a rhythmic journey filled with creativity, skill development, and musical growth.
Expert Instructors
Our dedicated drum instructors are highly skilled musicians with extensive teaching experience.
All Ages and Skill Levels
We warmly welcome drum enthusiasts of all ages and proficiency levels, creating an inclusive and supportive learning environme
Personalized Instruction
Receive tailored lessons that match your individual learning pace and musical aspirations.
Versatile Drumming Styles
Explore a wide range of drumming styles, from rock and pop to jazz and percussion, expanding your musical horizons.
Timing and Technique
Master fundamental drumming techniques and develop a strong sense of rhythm and timing.
Performance Opportunities
Showcase your drumming talents through regular recitals and live performances, boosting your confidence and stage presence.
Flexible Scheduling
Choose lesson schedules that accommodate your busy lifestyle, ensuring convenient and enjoyable learning.
Convenient Locations
Our centers in Klang, Setia Alam, and Kota Kemuning offer easy access to quality drum education.
Proven Success
Benefit from our track record of successful music education, preparing students for exams and enriching their musical journeys.
Outstanding Drum Exam Results
Discover the exceptional success of our star students at Neo Dynasty Academy, where dedication and musical excellence shine through outstanding drum exam results.
Class Timetable
Discover our drum lessons timetable, offering 30-minute sessions and extended 45-minute sessions for advanced grades, all in personalized 1-on-1 classes.
Advanced reservations are required for all classes.
Advanced reservations are required for all classes.
Advanced reservations are required for all classes.
Class Fees
At Neo Dynasty Academy, our drum class fees are designed to be affordable, ensuring that high-quality music education is accessible to everyone.
Initial Fees
Registration Fees – RM30
Advance Fees – from RM130
Monthly Fees for 1-on-1 Sessions: 4 sessions per month
Beginner30-min session – RM130
Grade 130-min session – RM150
Grade 230-min session – RM170
Grade 330-min session – RM190
Grade 430-min session – RM210
Grade 530-min session – RM230
Grade 645-min session – RM290
Grade 745-min session – RM310
Grade 845-min session – RM330
* All prices are subject to terms and conditions
Reserve a Class Now
Reserve your spot for a class now! Feel free to contact us if you have any questions before booking your slot. We're here to help!